Howard Whittemore Memorial Library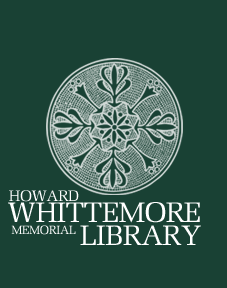 The Whittemore Library, Naugatuck's "Community Connection", strives to identify and provide for the social and economic needs of its patrons. We offer weekly pre-literacy support for our youngest patrons, connect teens and tweens to their library and community, offer audiences of all ages a wide diversity of entertaining and informative events, and provide support to those who need assistance with job searching, technology skills, and social services. Our outreach programs connect the library and community, offering support to those requiring assistance from social services, but on a social level, also connect non-traditional library users with literary and cultural programs. We provide patrons of all ages with a broad and balanced collection of library materials, including books, audiobooks, DVDs, tablets and downloadable books.
Funding from Give Local will be used to continue our valuable pre-school programming. During the last year, we used Give Local funding to provide new experiences for pre-school children beyond our traditional story times. Preschool children have enjoyed a series of age- appropriate programs, meeting small birds of prey, rabbits and guinea pigs, goats and a wallaby, and have delighted in large-scale block play and musical performances. We hope to extend our ongoing program of events for preschool children at the Whittemore Library using Give Local funding, and intend to offer a diversity of services from puppet shows to animal guests and musicians. New experiences offer opportunities to develop language and communication skills.Supporting childhood literacy through an exciting and varied programming schedule will help us accomplish our goals and enrich the lives of our youngest patrons.
243 Church Street
Naugatuck, CT 06770